August 7, 2018
Dear Friends of World Neighbors:
I am writing to update you on the situation in Lombok, Indonesia following a series of devastating earthquakes on that island and world-famous Bali, which is right next door.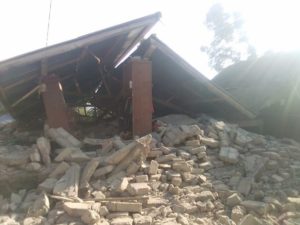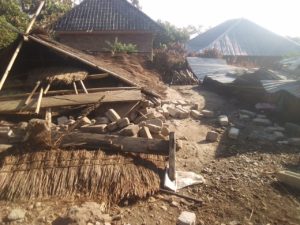 Homes in Lombok destroyed by the powerful earthquakes
More than 142 people have been killed and at least 20,000 homes are destroyed.  Whole villages have collapsed and the recovery effort is finding it difficult to reach some of these villages.  We are in close touch with our staff who are based in Bali.  We have sent one staff member to Lombok to bring funds to assist our partners in Central Lombok, where we work with 25 villages which have been badly affected by the earthquakes.
Please help in the recovery effort by giving to World Neighbors'
Lombok, Indonesia Recovery Fund.
Be assured that 100% of all disaster-related gifts will be sent directly
to our partners in Indonesia.
Unfortunately, World Neighbors is no stranger to this kind of emergency.  We know, through our work around the world, that the recovery effort will be very difficult.  Preventing the spread of disease, securing immediate food and reconstructing housing for the communities will be our first priorities.  World Neighbors' staff is keeping us abreast of the status of all the communities.
In 2015 and 2017, I had the opportunity to visit the villages that we work with in Lombok.  We witnessed thriving communities with lush crops growing through agroforestry, and sophisticated water catchment and irrigation systems.  The farmers proudly presented the many varieties of vegetables, grains and fruit that they grow despite the limited arable land on the island.  Much of this hard work will take time to reconstruct.  As soon as possible, we will be there to help in the reconstruction and recovery efforts.
Please consider helping out with a contribution to this effort.
With your help, we will execute a plan that addresses the immediate needs of our program partners while laying the groundwork to help them return to the successful work they were doing to lift themselves out of hunger, poverty and disease.   Thank you for your ongoing help!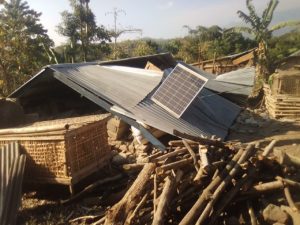 Another home destroyed by the earthquakes