Educating Communities to Find Long-Term Solutions to Poverty
World Neighbors focuses on training and educating communities to find lasting solutions to the challenges they face – hunger, poverty and disease – rather than giving them food, money or constructing buildings.
Our programs contribute to improving the social, economic and physical resources available to and controlled by a community. This makes our programs very efficient and creates lasting change rather than a short-term fix.
We invest in local leadership and organizations that continue and expand program activities after we end our support. The average time we stay in a community is eight to ten years. The goal is to achieve long-lasting improvements in people's lives and the community, not quick fixes that depend on outside assistance.
Currently, around 660,000 people benefit from World Neighbors' program work in 14 countries in Asia, Africa, Latin America and the Caribbean. During our many years of experience, more than 29 million people in 45 countries have transformed their lives with the support of World Neighbors and our partners.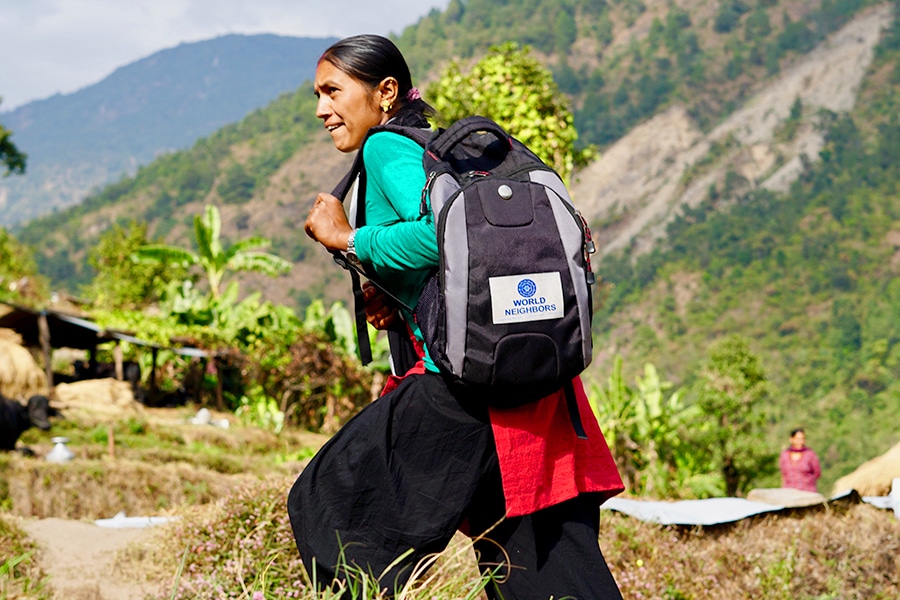 Our approach is simple and successful: our big-picture, integrated approach focuses on the entire community rather than on one issue. We listen to the people without predetermined ideas of how they should change and we understand that issues are often interrelated. By removing one obstacle, we can open many avenues of opportunity.
In cooperation with our global neighbors, we:
Select the areas where we work on the basis of need and opportunity
Establish a relationship of trust by listening to what they determine are their biggest issues
Help strengthen their capacity to identify, analyze and solve their own problems using locally available resources and the simplest tools
Try new ideas on a small scale. Stay practical to generate early enthusiasm and success
Help document the results and apply lessons learned to improve programs
Collaborate with communities to maintain and multiply their results by forming new partnerships and coordinating with additional villages and local organizations
Widen the impact by sharing the results and processes with larger-scale organizations, villages, networks, coalitions and governments to influence policies and actions