WASHINGTON — Fuel shortages, violence, and protest-blocked roads are threatening NGO operations in natural disaster-prone Haiti.
Intermittent protests have roiled the country since the government announced in July 2018 that the price of fuel would increase. Fed up with a political class that has failed to improve the country's economic situation or curb corruption, Haitians have staged demonstrations to air their grievances — disrupting everyday life in the process.
NGOs doing humanitarian and development work in the Western Hemisphere's poorest country are continually evaluating their programming to ensure effectiveness and staff safety. While field operations have largely been able to carry on, some activity has been suspended as protests have prevented staff or necessary materials from reaching project sites, aid workers told Devex.
Angeline Torogene, program associate with World Neighbors, said daily protests have created a logistical nightmare.
"It doesn't matter where you were. There were transportation shutdowns, cities not connected to other cities. There were businesses shuttered, and schools were closed. Everything [was] paralyzed," Torogene said of the periods of protests the country has seen over the last several years. "This affects us and delays our work."
Marion Mouton, Haiti country representative for ACTED, said her organization first arrived in Haiti to aid the humanitarian response after a hurricane in 2004. Since then, it has responded to other natural disasters and conducted development activities focused on water hygiene, sanitation, food security, livelihoods, and disaster risk reduction.
"In the past two years, we've seen the situation really degrading. It's a political crisis, but it's also a very deep economic crisis," Mouton said. "For us as an NGO, one of the first impact[s] we see — that despite the programs that we have, people keep being [poorer] and their livelihoods keep deteriorating, even if we try to assist."
NGOs are experiencing frequent and, at times, unpredictable disruptions to travel, both within remote communities where they work and from the capital city of Port-au-Prince out to rural areas. Growing insecurity in the city has been attributed to a rise in gang activity and increased kidnappings.
While Mouton said she doesn't believe NGOs are targeted, staff must take extra care when moving about. There have been multiple periods of sustained unrest — referred to as "peyi lock," or country lockdown — in which NGO workers have remained inside across the country as protesters barricaded roads.
"Since 2018 it was a cycle, and every three months there were one-to-two weeks' period where the country was completely blocked because of protests," Mouton said. "In 2018, one of our offices was stormed. … I don't think they were protesters — they were thieves. But they threatened our staff with guns. They stole everything in the office."
Torogene is typically based in Port-au-Prince but has left the city temporarily for a safer location. She and some of her staff do this, she said, when the security situation is particularly dire. Sometimes on field visits, staff cannot return at the scheduled time because roads are blocked, so they must remain at a project site until roads are passable.
During periods when they cannot reach projects, Mouton said ACTED has chosen not to suspend staff salaries. The NGO has used other measures, such as encouraging staff to take time off, to stretch project funding so that it does not run out due to the disruptions in activity.
An air delivery system that the U.N. put in place has helped facilitate some movement by helicopter that otherwise would not have been possible due to blocked roads, Mouton said. She is French and said her embassy advises against travel to most places in the country, but local staff who live closer to projects have an easier time getting around.
"We work in the areas where they tell us not to go, but that's why we also work there," Mouton said.
In addition to disrupting staff travel, protests and blocked roads have prevented materials from arriving at project sites. Global Communities is implementing a World Bank-funded project to construct formal markets in rural communities that did not have facilities where merchants could sell their wares. Karl-Andre Charles, chief of party for Global Communities in Haiti, said the logistics associated with such activity make moving ahead on schedule challenging.
"Sometimes people can get to the site, and the material cannot. Sometimes you have some people who can access the site, and others cannot," Charles said. "The disturbance impacted the progress of the project … because when you have some disturbance in the streets, it's difficult to have everyone involved in a project, an activity, to be available at the same time."
World Neighbors has also experienced a supply chain disruption causing the organization to suspend a project that was building water filters to increase potable water access in remote areas.
Fuel shortages can also prevent supplies and staff from traveling. Electricity shortages are common but have been less disruptive, Charles said, because the country is so used to them. Reliable electricity has been a challenge for decades, and many organizations have generators to power their offices and have contingency plans in case of outages.
While fuel and electricity shortages and protests can derail projects in the short term, Mouton said the longer-term problem is the lack of credible institutions with which to partner in Haiti so that substantive development gains can be made.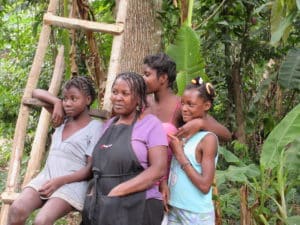 "The population is very tired of their government, which has allegedly been involved in corruption scandals," Mouton said. "We need to step back a little bit and move from a short-term bandage project to long-term development. But this needs to happen with good governance in place."
This article originally appeared on devex.com on February 26, 2020