Help World Neighbors inspire lasting change in people and communities.
You can help provide lasting solutions for people suffering from hunger, poverty and disease around the world through education and training which helps transform communities so they can become self-sufficient.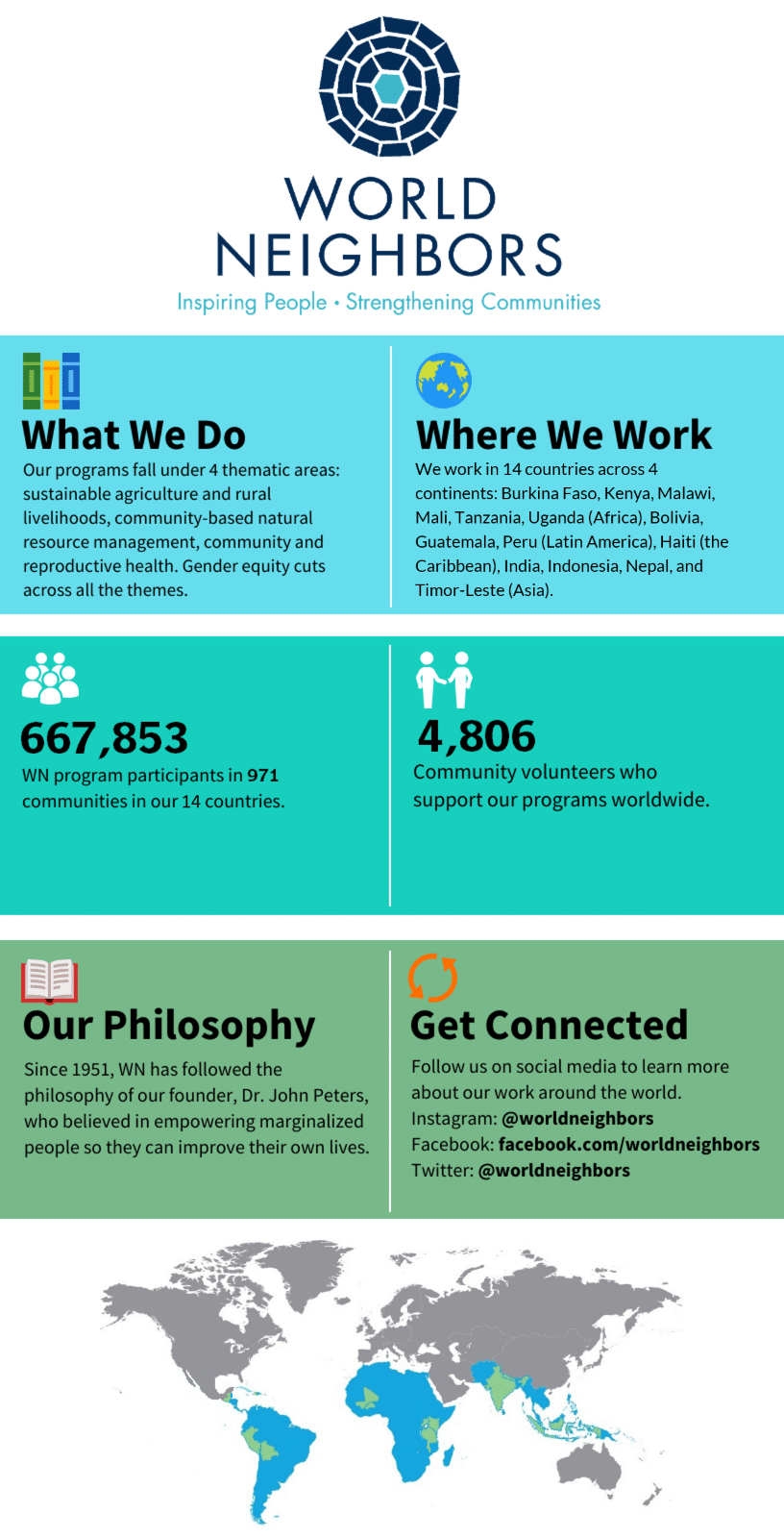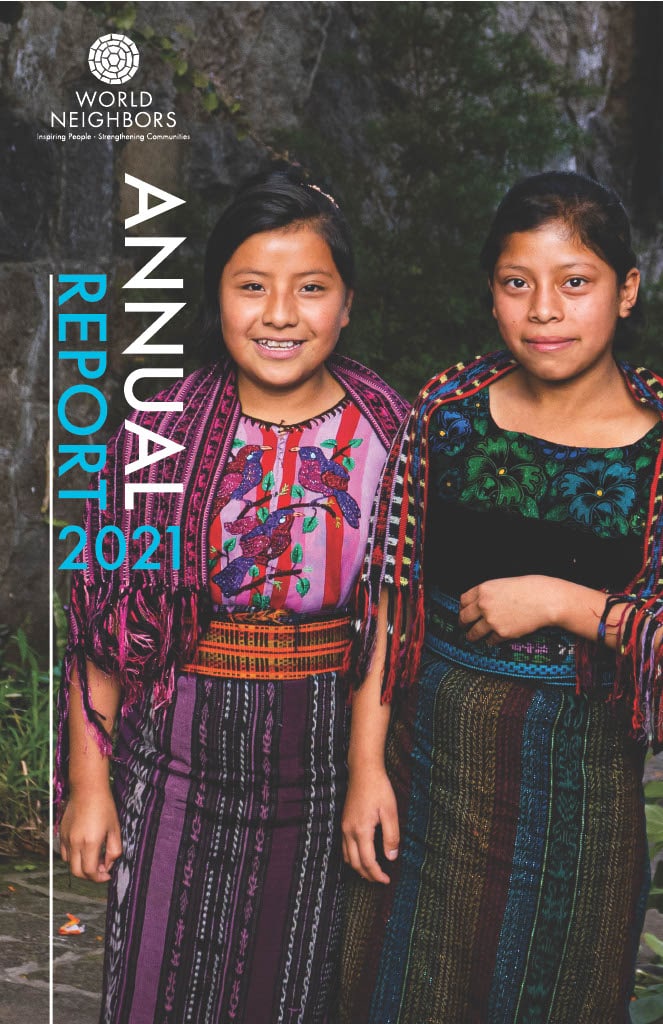 FY 2021 Annual Report
In 1951, inspired by the words of Dr. John L. Peters, a group of good-hearted people from Oklahoma started a nonprofit dedicated to bringing the world's most marginalized people out of poverty. Their vision was to empower people to create their own lasting change. In 2021, World Neighbors celebrated 70 years of doing exactly what its founders set out to do: transforming the lives of hundreds of thousands of people every year. Read about the incredible work that was achieved around the world in our Annual Report for fiscal year 2021.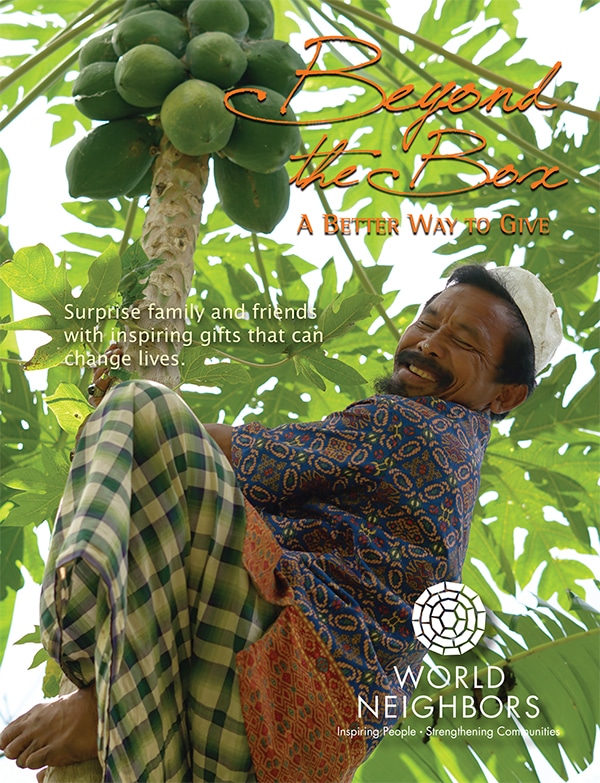 Beyond The Box
World Neighbors works in 14 countries around the world, investing in people rather than things. We work with people in local communities to create low-cost, practical solutions to challenges like hunger, poverty and disease. Our gift catalog contains items that symbolically represent pieces of World Neighbors work helping inspire people and strengthen communities. Your purchases are tax deductible.