By Larisa Epatko
The global picture for girls is improving with more girls attending school than ever before and countries outlawing child marriage, said U.N. Secretary-General Antonio Guterres for International Women's Day. But women still face sexual harassment and domestic abuse, and are widely underpaid, as the #MeToo movement can attest.
Oklahoma City-based World Neighbors is one group that's pushing for change by teaching women about money management and helping them form credit and savings programs in poor, rural parts of the world.
"By women starting to make money and becoming financially literate, they can gain status in the community," said Kate Schecter, the organization's president and chief executive officer. At first, many husbands resist their wives' participation, but once they see people's lives improving in the neighboring community, they want it for themselves, she said.
"The woman becomes more of a breadwinner and it enhances the entire family's well-being," including education for their children and more nutritious meals on the table.
In Guatemala, women banded together to use local products as a way to create businesses. One group makes jam and has gotten FDA approval to export it to the United States at some point. Another grows coffee and markets it as from the women's group, Schecter said.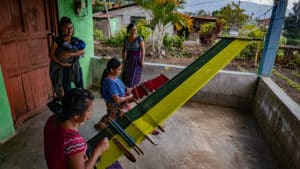 World Neighbors started in 1951 after John Peters served in the Philippines during World War II and witnessed poverty firsthand. The organization now works in 13 countries in Asia, Africa, Latin America and the Caribbean with the goal of "helping people help themselves," said Schecter.
"We don't do any in-kind donations, we try to avoid any cash transfers, we don't bring any equipment into a community," she said. Instead, the community raises its own money for projects its residents choose. "We help them to figure out appropriate technologies that will work in their environment, and they have ownership in those technologies and know how to repair them," she said.
For example in Indonesia, the group is working with local partners to build wells and water storage tanks, in addition to developing local food crops and seed storage.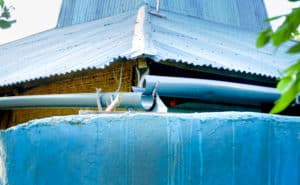 "We're trying to reach the poorest of the poor in the most remote and, in many cases, the most marginalized communities," Schecter said.
In Bihar, India, certain castes do not send their girls to school. The group helped local partners set up "adolescent centers" for girls to get a free education with the hopes that it will delay their parents marrying them off early.
World Neighbors has 50 full-time staff members with offices in nine countries. They team up with community-based organizations — or help start them — in order to have long-term advocates working to maintain the programs, which range from access to reproductive health to agricultural techniques.
"We want them to learn about how to apply for grants or negotiate with their local or national governments to get roads built (for example)," she said. "That's when we feel they're ready to be on their own."
This article originally appeared on pbs.org on March 8, 2020